City-Bound Hotelier Finishes Projects, Starts Others by Jonathan Spiers of Richmond Bizsense
As it prepares to relocate its headquarters to the city, the area's largest hotel operator is wrapping up a number of projects while setting the stage for more.
Chester-based Shamin Hotels, which purchased and is planning to move its HQ to the downtown Richmond Times-Dispatch building, recently opened the region's sole Sheraton-branded hotel beside Richmond International Airport.
It also completed renovations to its downtown Holiday Inn Express, purchased a Hyatt Place in Chester near its current home base, and is progressing with several other new properties, including a hotel-anchored mixed-use development at Stonebridge, a dual-branded Hampton Inn and Home2 Suites by Hilton in Chester, and a Residence Inn near Chesterfield Town Center.
Construction also has started on its new Moxy Hotels by Marriott property at 501 E. Franklin St., just a block east of the Times-Dispatch building, where Shamin will set up its HQ on the third floor after the newspaper renovates and consolidates its space on the fourth floor.
Shamin will lease that space to the paper and free up the second floor for additional tenants by summer, said Craig Stechman, Shamin's vice president of sales and marketing. The first floor includes a conference room and other work spaces.
Shamin purchased the roughly 172,000-square-foot building and adjoining parking deck for $14.46 million on Dec. 30. Stechman said the setup will allow Shamin to have its operations all in one space, having outgrown its Chester digs beside the Interstate 95-Route 10 interchange.
"We had people spread out between separate buildings," Stechman said. "It'll be great to have us all under one roof and in one floor."
Stechman said the company will move over the summer and likely will lease out the Chester offices, which total about 16,000 square feet.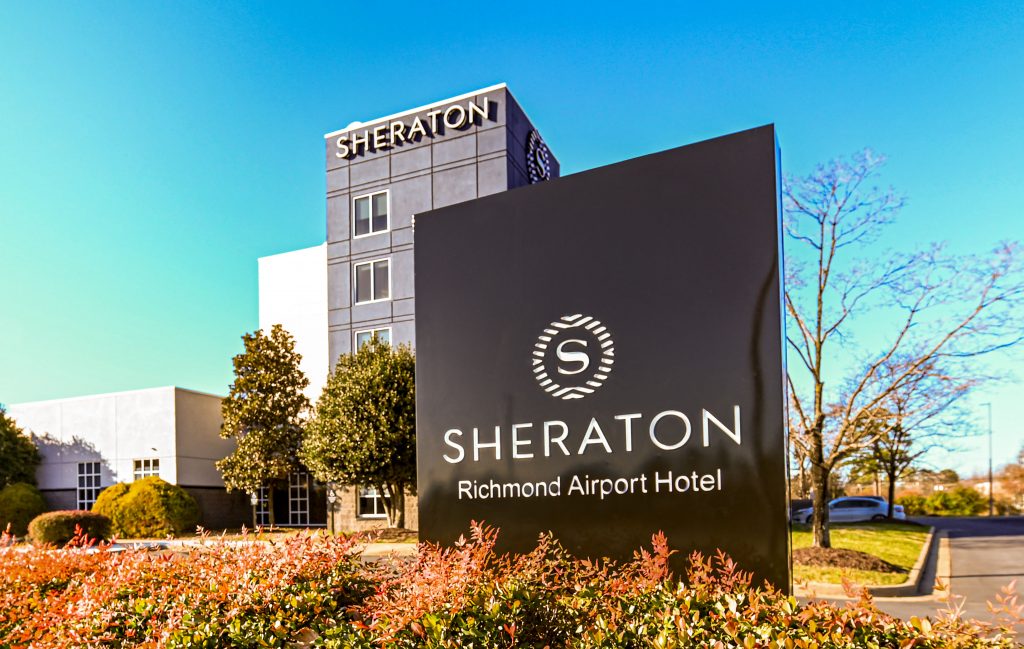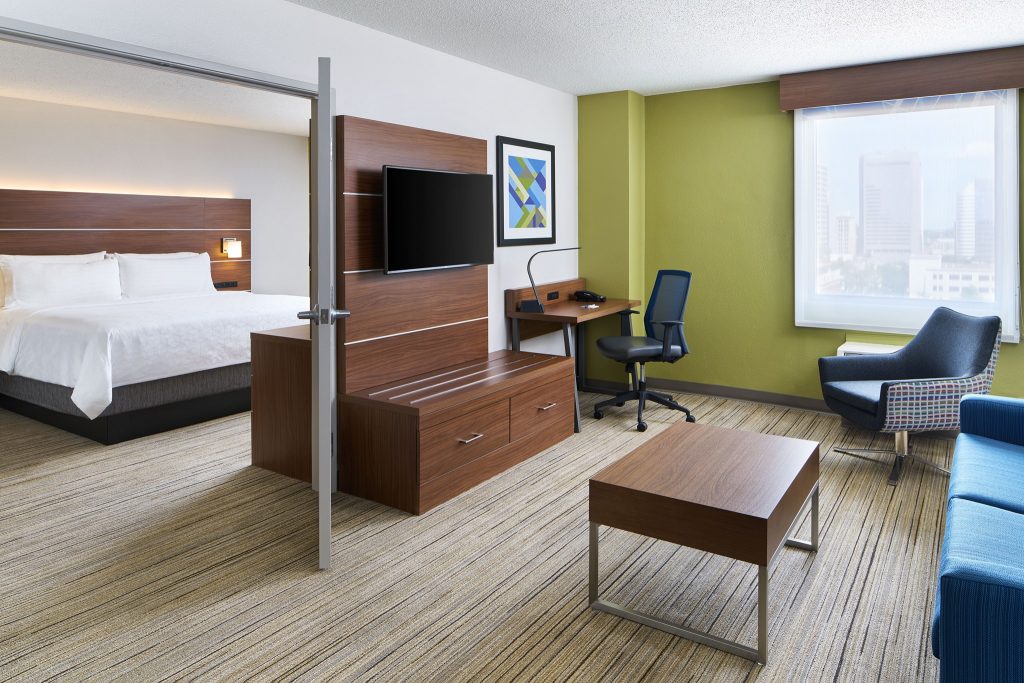 Airport, downtown hotel renovations done
Just weeks ahead of the building purchase, Shamin in mid-December opened its Sheraton Richmond Airport Hotel, marking the Marriott-owned brand's sole property in the region.
The opening followed a months-long renovation that transformed the former Richmond Airport Hotel, formerly a DoubleTree by Hilton, at 5501 Eubank Road. Shamin purchased the 160-room hotel in 2016 for $4.5 million. Stechman did not disclose a renovation cost, citing a company policy.
"It's a strong brand, and it's a great fit for the hotel and the market, because there aren't any Sheraton brands in the market," Stechman said.
Shamin gutted the building and fully renovated it inside and out, with new guest rooms, an 8,000-square-foot flex meeting/banquet space that can hold 300 people, a boardroom, fitness center, restaurant and lobby bar, and an outdoor pool with deck and enclosed patio.
The company also closed out the year completing a renovation of its Holiday Inn Express Richmond Downtown at 201 E. Cary St. The 100-room hotel was updated with remodeled interiors, and expanded fitness center and breakfast area. The property also includes 1,500 square feet of meeting space.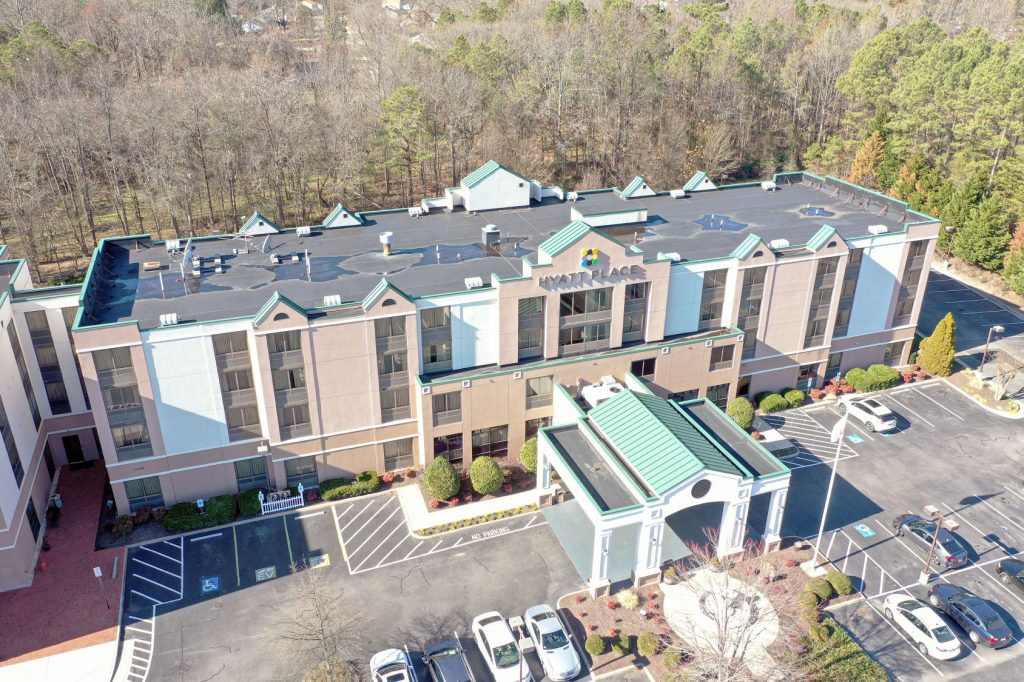 Chester Hyatt Place purchased
Farther south, Shamin closed last month on its purchase of the Hyatt Place Richmond/Chester, a 120-room hotel at 13148 Kingston Ave., near the Route 10-Interstate 295 interchange.
Shamin paid $12.25 million for the hotel, according to Marcus & Millichap, which brokered the deal for Shamin and seller Dominion Hospitality LLC. The purchase price included the real estate and the business.
Dominion Hospitality had owned the property since 2007. Chesterfield County records show the 3.3-acre property most recently was assessed at $6.97 million.
The hotel is Shamin's 11th property in Chesterfield, adding to the company's portfolio that totals about 60 hotels in six states.
Elsewhere in Chesterfield, the company recently secured approvals from county supervisors for its planned mixed-use development at Stonebridge, to be anchored by a 200-room hotel that Shamin owner Neil Amin has said would be the first full-service, new-construction hotel built in Chesterfield in over 20 years.
In addition to the hotel, the project would include a 10,000-square-foot conference center, mixed-use development with stand-alone and ground-floor retail with residential above, and entertainment uses that could include a brewery.
The company is designing a 180-room dual-branded Hampton Inn and Home2 Suites by Hilton in Chester, which would add to a cluster of hotels near Shamin's current offices that Amin has referred to as Shamin Park.
Work also is wrapping up on a new Residence Inn at 10701 Center View Drive, behind Shamin's DoubleTree Hotel and Conference Center on Koger Center Boulevard. The four-story, 111-room Residence Inn is on track to open in April or May.
Across the river in Henrico County, the company is developing a 126-room, six-story Hampton Inn & Suites near Short Pump, on about 4 acres just west of the GreenGate development, as well as its second Home2 Suites by Hilton in Henrico, near the Interstate 64-Glenside Drive interchange. Both of those properties are slated to open by year-end.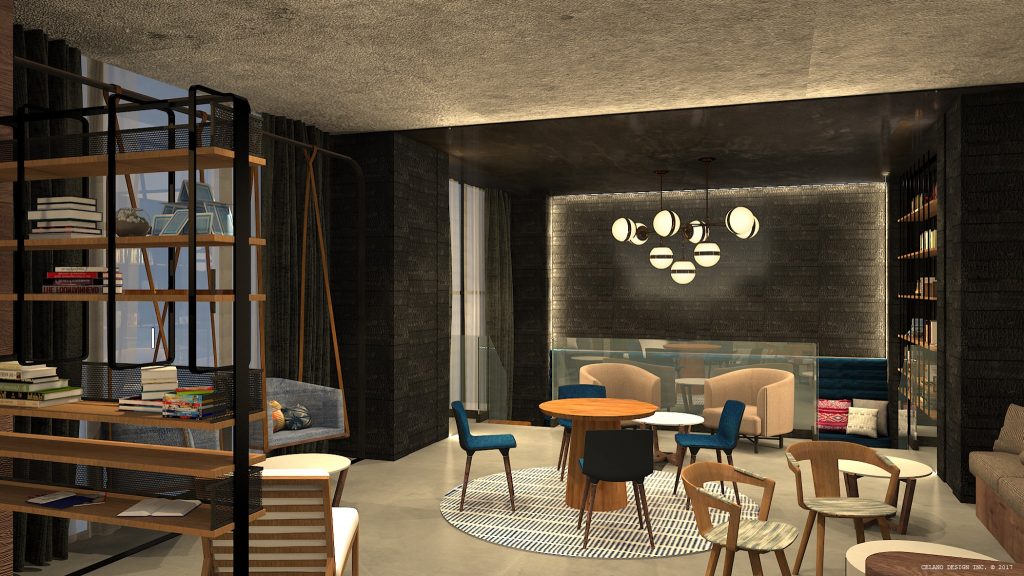 Moxy hotel to open this year
Meanwhile, work has started on Shamin's Moxy hotel downtown. The company is converting a 48,000-square-foot building it purchased in 2016 into a 95-room Moxy, which Stechman noted is also a new brand for the local market.
"It's a very trendy, new millennial-type product," Stechman said. "It will have a bar area, some limited food – a smaller hotel that's really trendy. In fact, you can check in at the bar."
The eight-story, century-old building was purchased in 2016 for $2.5 million. Stechman said the time since has been spent securing project approvals and finalizing details with Moxy and Marriott.
"I think it was just a matter of getting everything lined up correctly and having everything approved by the brand. Now it's in full swing," he said.
Chesterfield-based North South Construction is the contractor on the Moxy project. The architect is Michael Sweeney, and New York-based Celano Design Studio is the interior designer.
Adding to its workload and deal streak, Shamin recently signed on with local developer The Rebkee Co. to redevelop the Virginia Center Commons mall in Henrico. The companies closed on the properties involved in the project in mid-January for a total of $12.8 million. Henrico County has pledged to contribute up to $50 million toward the project for a planned indoor sports and convocation center.
Original story: http://bit.ly/2GVCQH6