The coveted DoubleTree by Hilton CARE Cup, a remarkable traveling trophy presented to one small and one large hotel semi-annually, is Hilton's highest form of recognition for hotel teams that demonstrate the best overall guest experience, team member engagement and community involvement, as measured by a report submitted by their hotel's CARE Committee.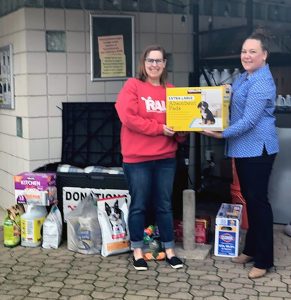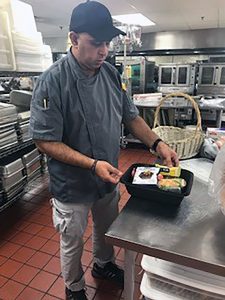 The following from Hilton Hotels to the CARE Cup winner in the category of 225 rooms or more: DoubleTree by Hilton Hotel Richmond–Midlothian owned and operated by Shamin Hotels.
We wish to congratulate Mike Watkins and the entire team at DoubleTree by Hilton Hotel Richmond-Midlothian on their well-deserved CARE Cup victory! This team has worked extremely hard to keep their Brand Promise Scores strong and repeatedly deliver a fabulous Guest Experience. Their outstanding CARE Packet combined with great scores on the Brand Promise Scorecard has proven successful. We are proud of how the CARE Committee embraces our CARE Culture both at their property and in the community. This victory was achieved through hard work and diligence – Well Done! We are proud of the entire team at DoubleTree by Hilton Hotel Richmond – Midlothian and congratulate them on their CARE Cup victory!
Right off Highway 60 inside Midlothian's retail district and adjacent to Johnston-Willis Hospital, DoubleTree By HIlton Richmond-Midlothian has 237 rooms, 26,000 square feet of flexible meeting and event space.
"Our DoubleTree Team is honored to accept this recognition from Hilton for our community and team engagement, care for guest's experience and representing the best of Shamin Hotels company standards. Thank you on behalf of my team here at the hotel," says Mike Watkins General Manager, DoubleTree by Hilton Richmond-Midlothian.
For more information visit: DoubleTree by Hilton Hotel Richmond – Midlothian
About DoubleTree by Hilton
DoubleTree by Hilton is a fast-growing, global portfolio of nearly 590 upscale hotels with more than 135,000 rooms across 47 countries. For more than 50 years, DoubleTree by Hilton has continued to be a symbol of comfort for business and leisure travelers around the world, from welcoming guests with its signature warm DoubleTree chocolate chip cookie, to serving the local community. DoubleTree by Hilton offers contemporary accommodations and amenities, including unique food and beverage experiences, state-of-the-art fitness offerings and meetings and events spaces. Hilton Honors members who book directly through preferred Hilton channels have access to instant benefits. To make reservations, travelers may visit doubletree.com